So this is where I'm at.
1) I know the bike runs. I had it running, riding (badly), and idling (badly), but it ran!
2) The carbs are now in good shape, but need synced probably. I benched synced them but who knows how close that is.
3) Electricals are all over the place, see below.
So lets start:
Wire nuts on the ignition/key cylinder and on the right side switch wiring (starter button).
The key cylinder uses different colored wiring, I'd like to redo the plug for OEM wiring.
Four wires into one wire nut...and only one wire out? PO didn't know how to hook up the three-way cut-off switch and the start button...
From brown to black...is this normal?
I have no idea where to start with any of this: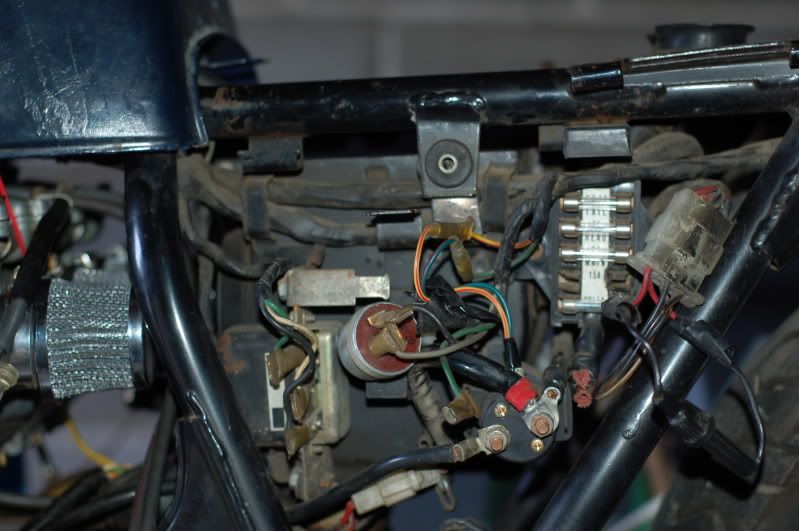 I could really use some ideas on what to do with the relays and junk at the back of the bike...they are just hanging loose in there. Some of them look old and questionable as well...
Two tanks, neither are worth writing home about...yet I'm writing home about them.