My first bike was a 1975 Honda CB360T. I owned for a few months at best.
I just wanted to ride, and the vintage carbs and electronic completely baffled me.
I ended up selling it to Keith Seaman, who after riding it stock for a year or two, and starting himself into a chopper project that would have engine trouble, decided he wanted to get the CB360T a makeover.
My first bike, his Pusher Betty.
Before:
After: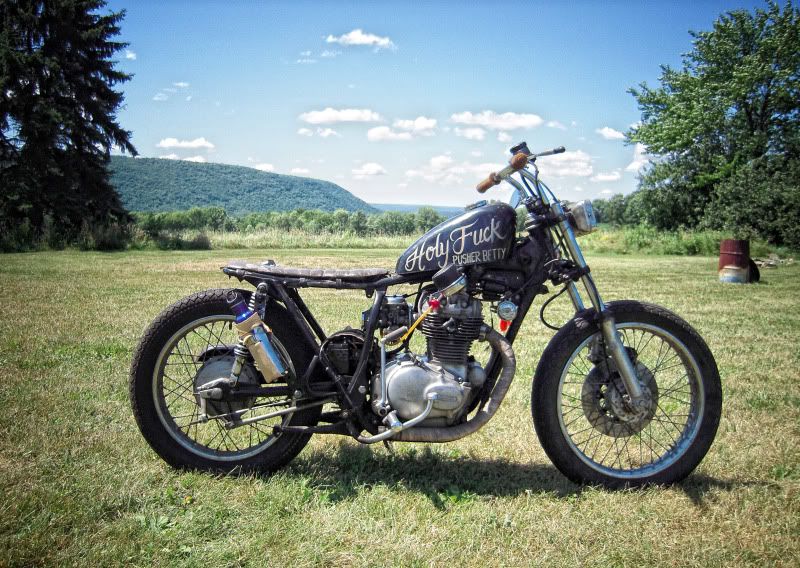 Keith said he got the paint out because "wasn't offensive enough".
Well Keith, I think it did the trick.